Thanks!
We got your message and will be in touch as soon as possible.
Nice to meet you!
We'd love to hear more about you and your ideas.
Let the games begin
ZAM Network is a household name in the online gaming community, with a mission to 'create experiences that enhance the gamer's lifestyle.' Each month, the company welcomes more than 20 million gamers from around the world (that's almost the entire population of Australia, for those of you playing at home) through its digital doors.
Not surprisingly, this big brand with big reach has even bigger expectations when it comes to delivering on their mission.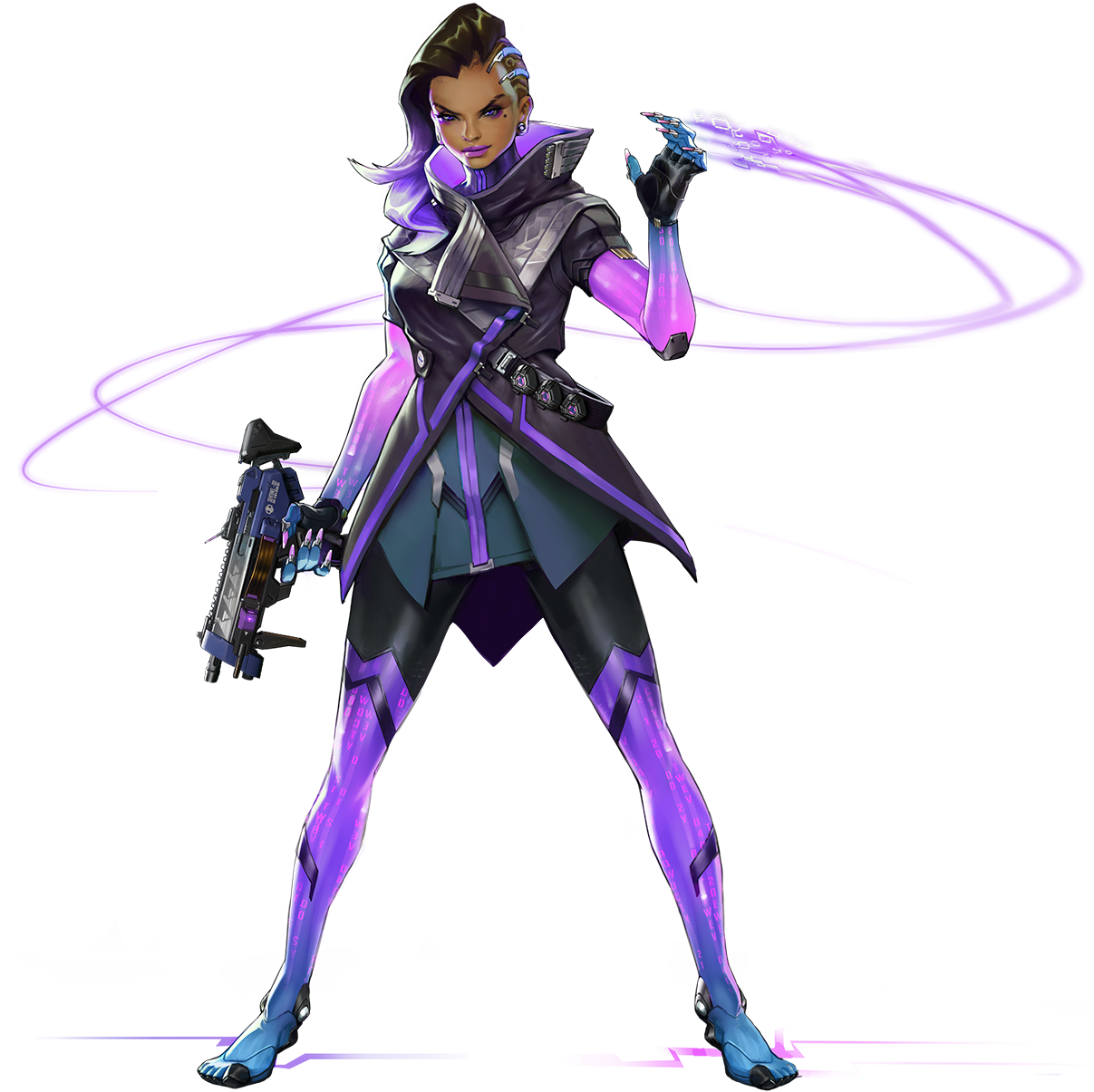 ZAM sought us out after discovering our Creative Director Flav's futuristic take on a UI for Linkedin. But this gig was about more than just aesthetics: we had to design in a way that would support 20 million gamers' worth of data, too.
As Flav (our resident video game expert) will tell you, competitive gaming is much, much more than straight wins and losses. There are billions of discrete data points, from actions per minute to weapons used, bullets fired, and how you, your friends, and your enemies rank on both a national and international scale.
That much data can be as painful to process as it is to program—unless, of course, you're able to present it in a way that is cool, compelling, and keeps users coming back for more.
With a goal to supply designs that could easily be adapted to other ZAM Network properties, we began by delving into three major product titles: Master Overwatch, Team Fortress 2 Outpost, and an analytics site for League of Legends (the most played game in the world).
League of Legends Stats
League of Legends is a multiplayer online battle arena video game, currently holding the title of most played game in the world. LOL Stats gives competitive gamers an edge with real time data on their performance, as well as their rivals'.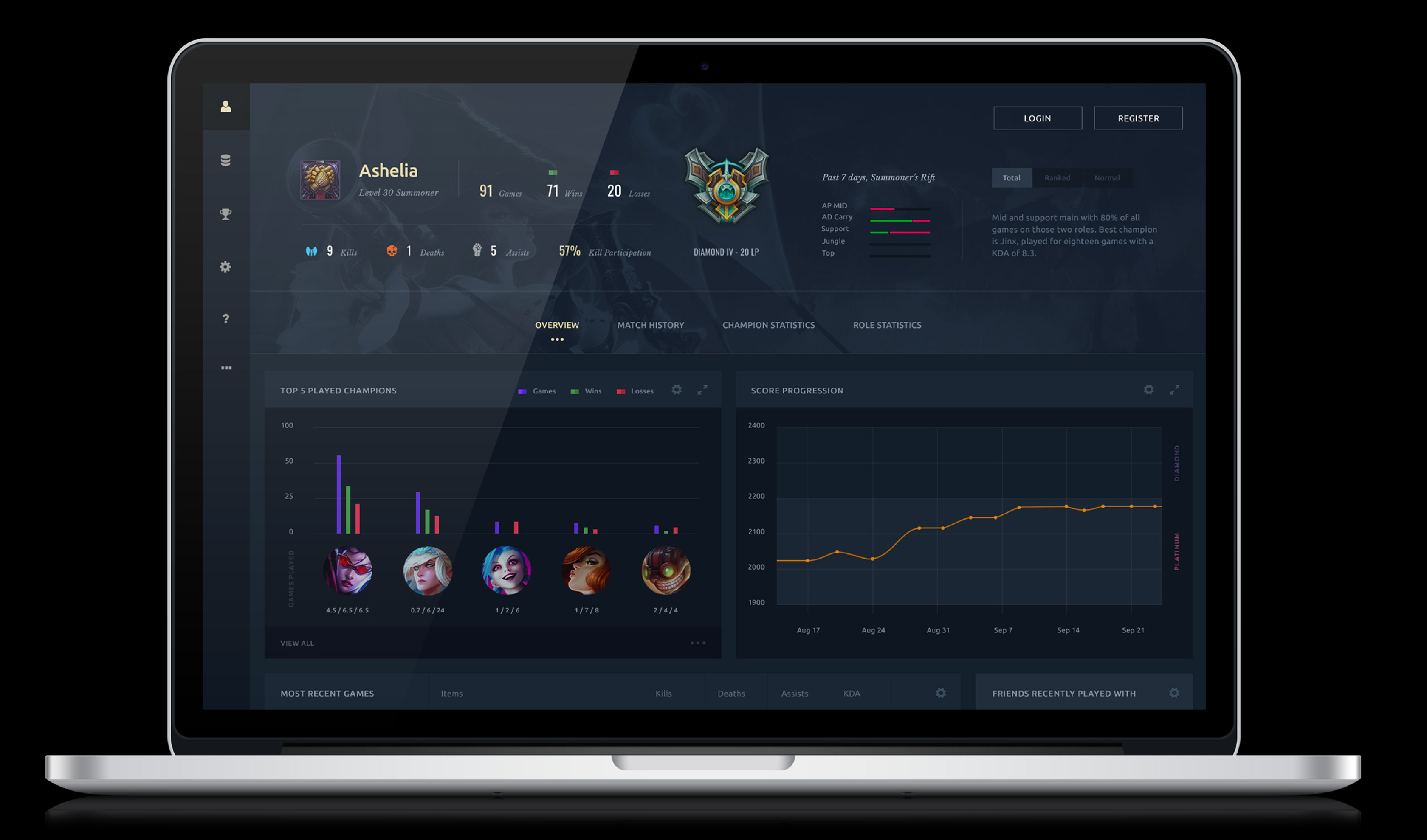 All three now feature a dark UI that allows the data to shine while still affording visual edge over the traditionally 'bright and shiny' look of a corporate dashboard.
Deciding which data to feature on the page was a balancing act: too much and you create clutter; too little and you compromise value. Seeing the finished product—futuristic yet timeless, elegant yet technical—confirms those tough decisions were the right ones.
Think we might be a good fit for your project?