Thanks!
We got your message and will be in touch as soon as possible.
Nice to meet you!
We'd love to hear more about you and your ideas.
Architectural excellence
Sculptform takes the boring out of blank walls and ceilings. We put their architectural products front and centre on a new, dressed-up website.
One click through Sculptform's portfolio and we can guarantee you'll never look at walls and ceilings the same again.
Architects across Australia have flocked to the Bendigo-based business for years, and for good reason: their click-on battens tongue & groove cladding, and façade blades are as easy on the eyes as they are innovative.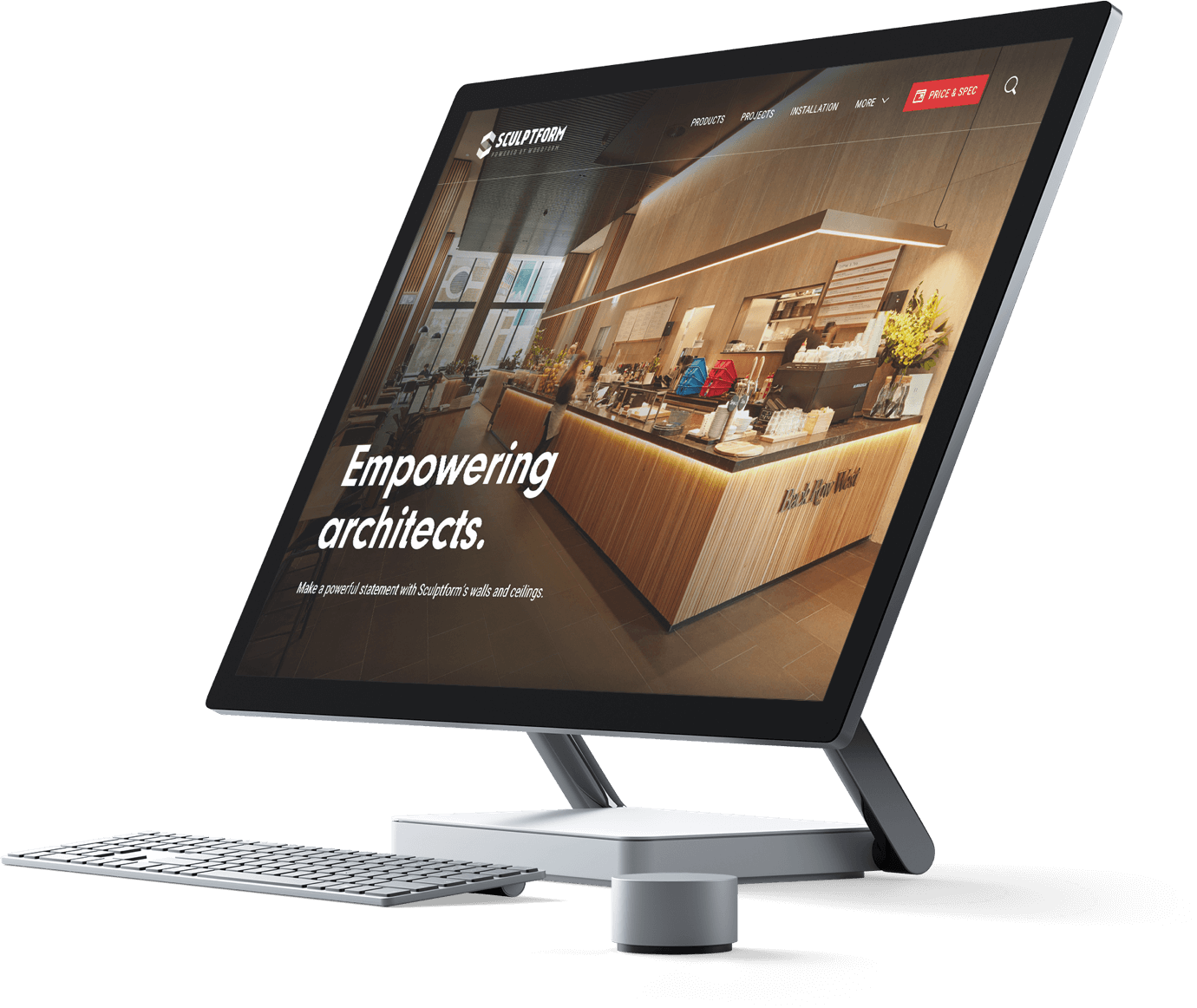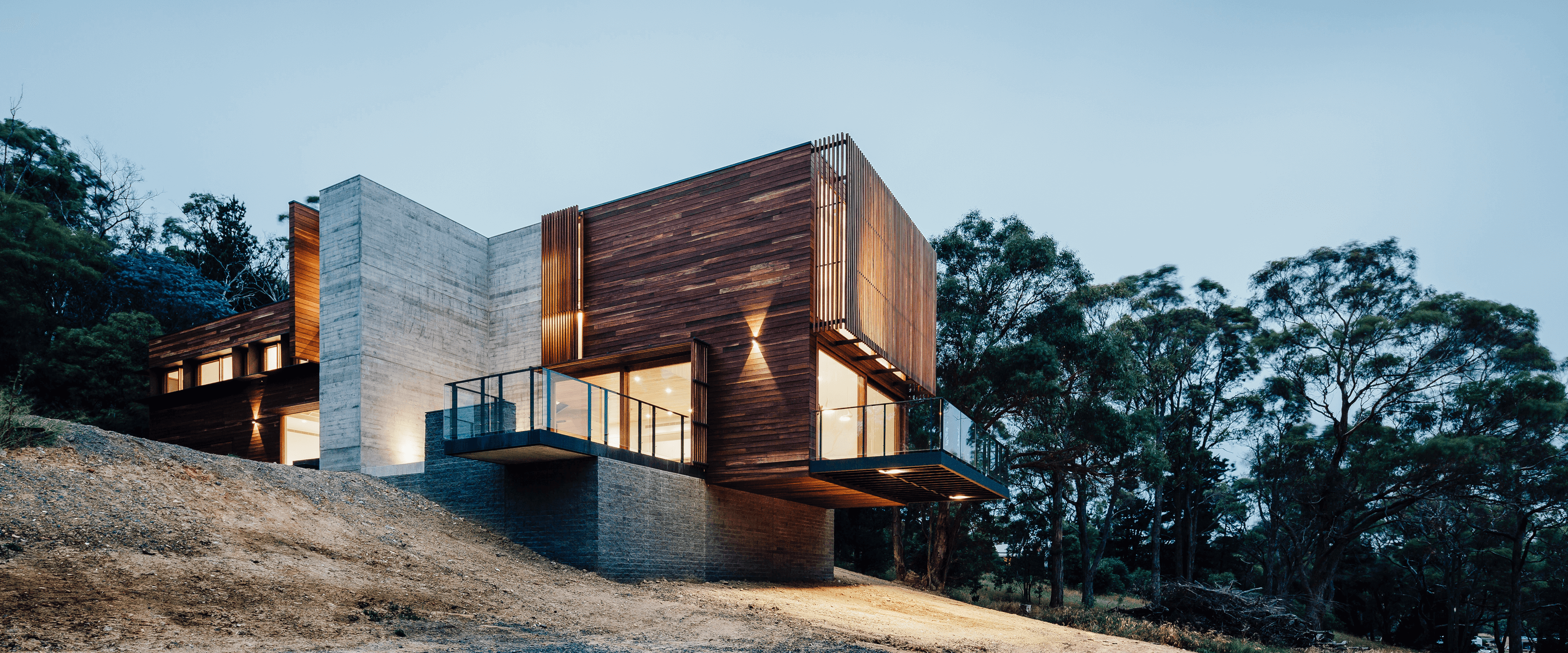 Architectural designs this good deserve centre stage, right?
When it comes to Sculptform's reputation as an architectural product manufacturer, the writing is on the wall, the team consistently delivers exceptional customer service and their products offer the freedom and flexibility for virtually unlimited creative vision.
However, this reputation did not come across on their previous website. A confusing site structure, unnecessary gating, and ambiguous sales messaging that was not reflective of a business expanding its footprint across Australian and international markets.
Ready to evolve as a brand, Sculptform shed its former moniker, Woodform Architectural, and enlisted us to reimagine their web presence.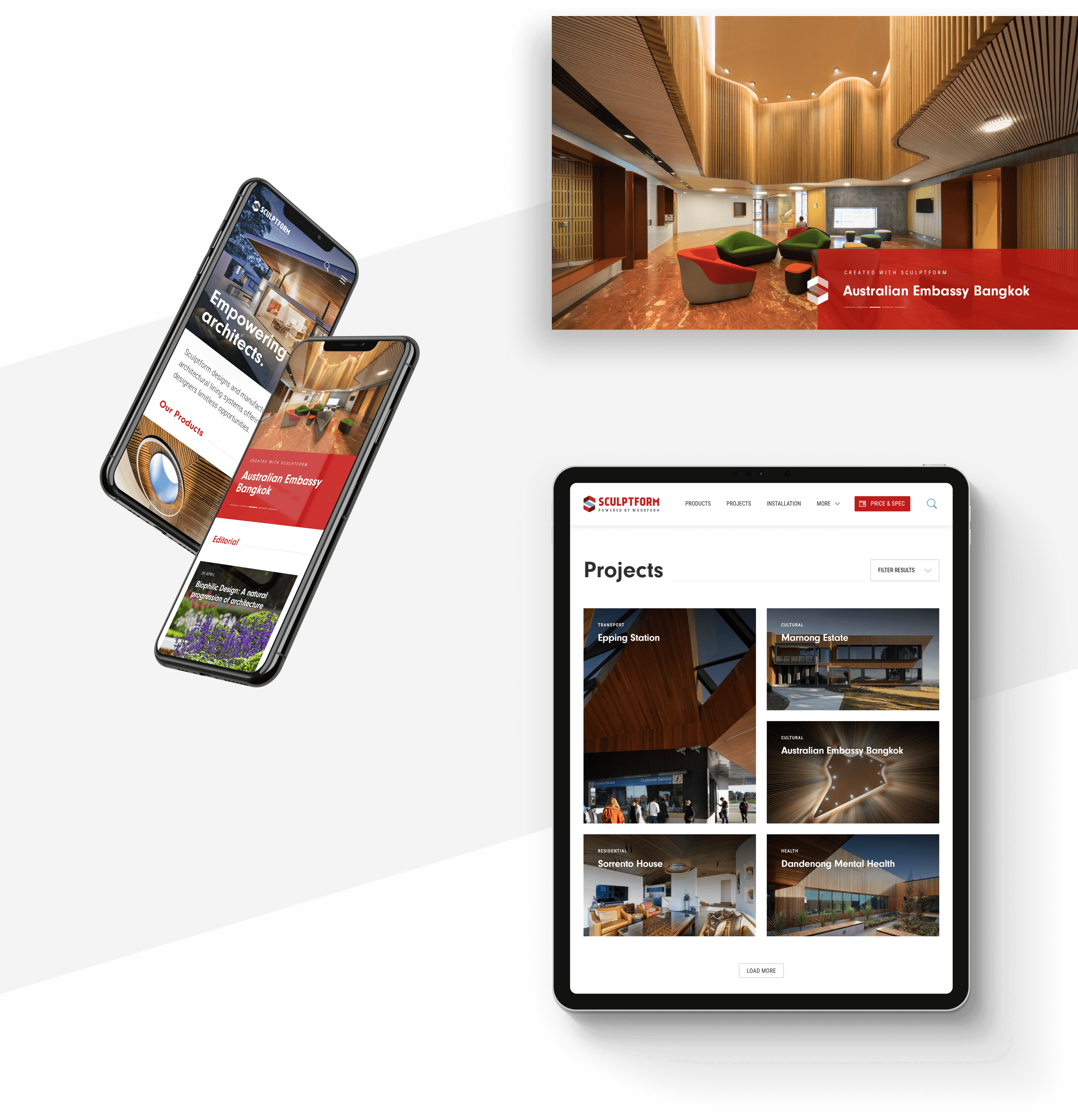 Our brief was simple, design and build an inspiring website that gives architects and builders everything they need to realise their creative vision… and nothing they don't. Architects are notoriously time poor and often work late into the night, so we knew a complete online business solution that gives the goods without hassle was a must.
Although technically Sculptform is a manufacturing company, we all agreed the website—and the brand—should feel more architectural than industrial. We took care not to over-design the design (yes, that's a thing), giving the site a clean, simple, and elevated look.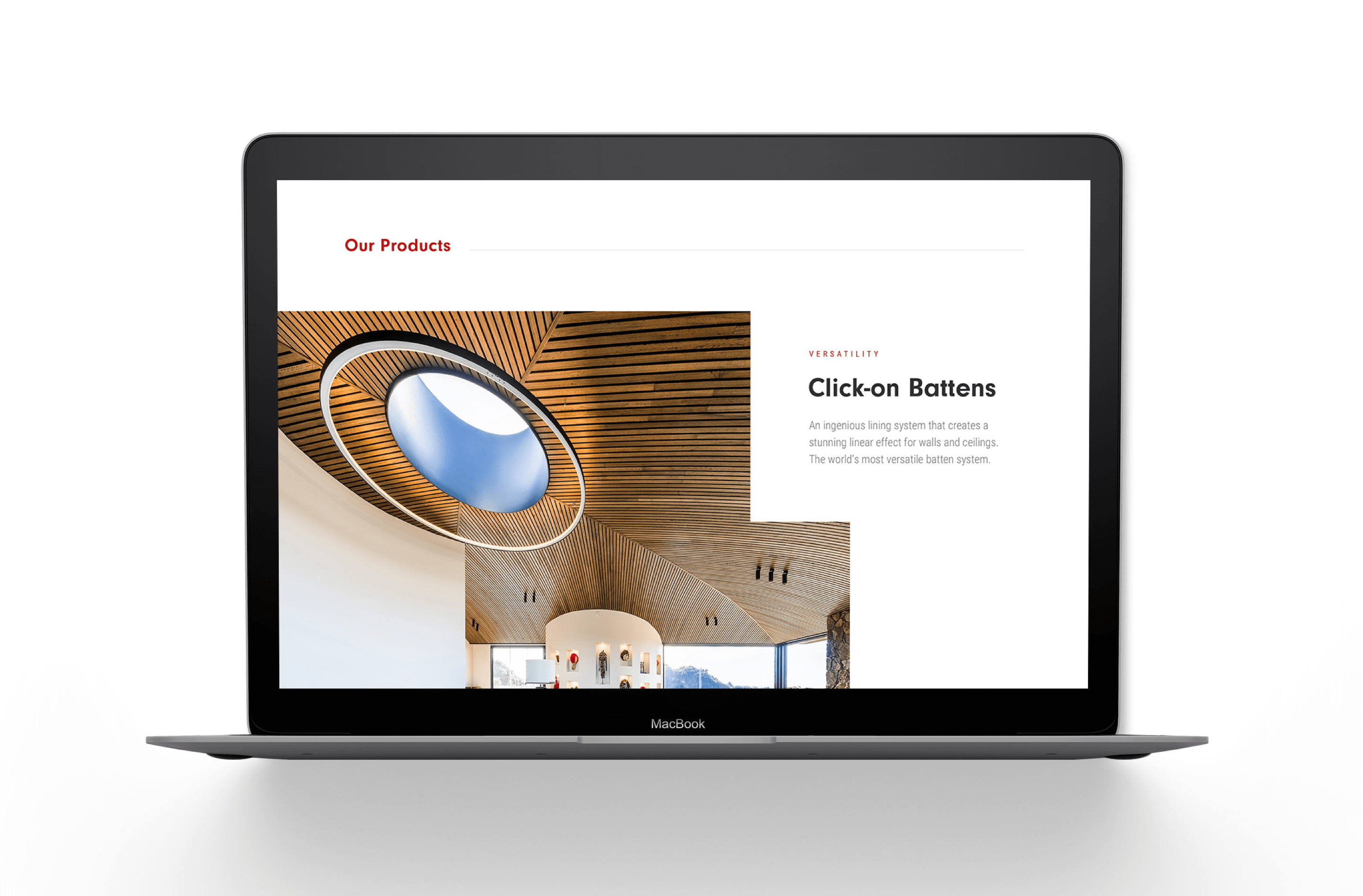 Products take centre stage on Sculptform's new website.
Thanks to Sculptform's team of hard-working "ambassadors for beautiful architecture," the road to this finished product was a heap of fun. Together, we tackled everything from business objectives to brand messaging, personas, user mapping… all the stuff us digital geeks go ga-ga for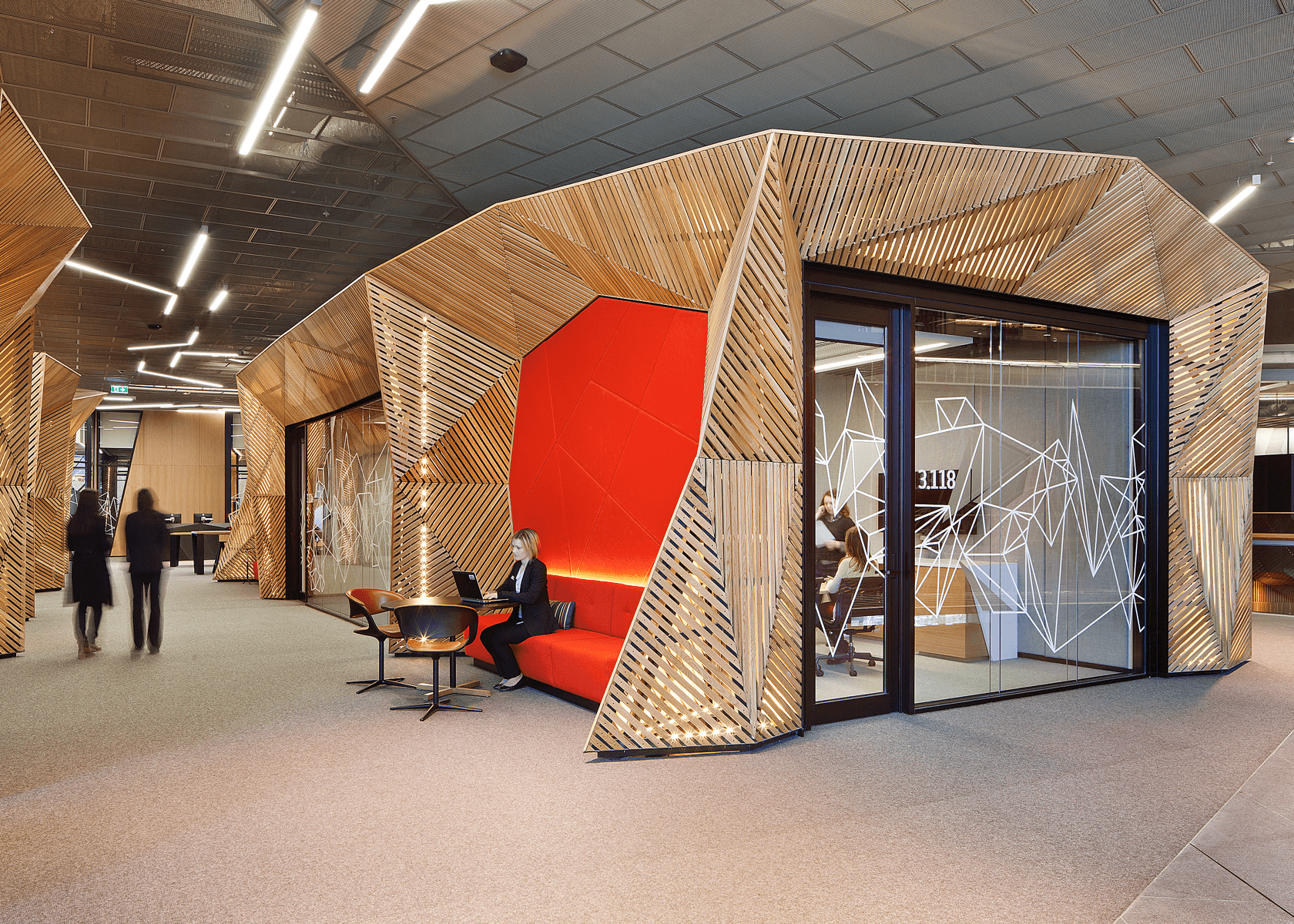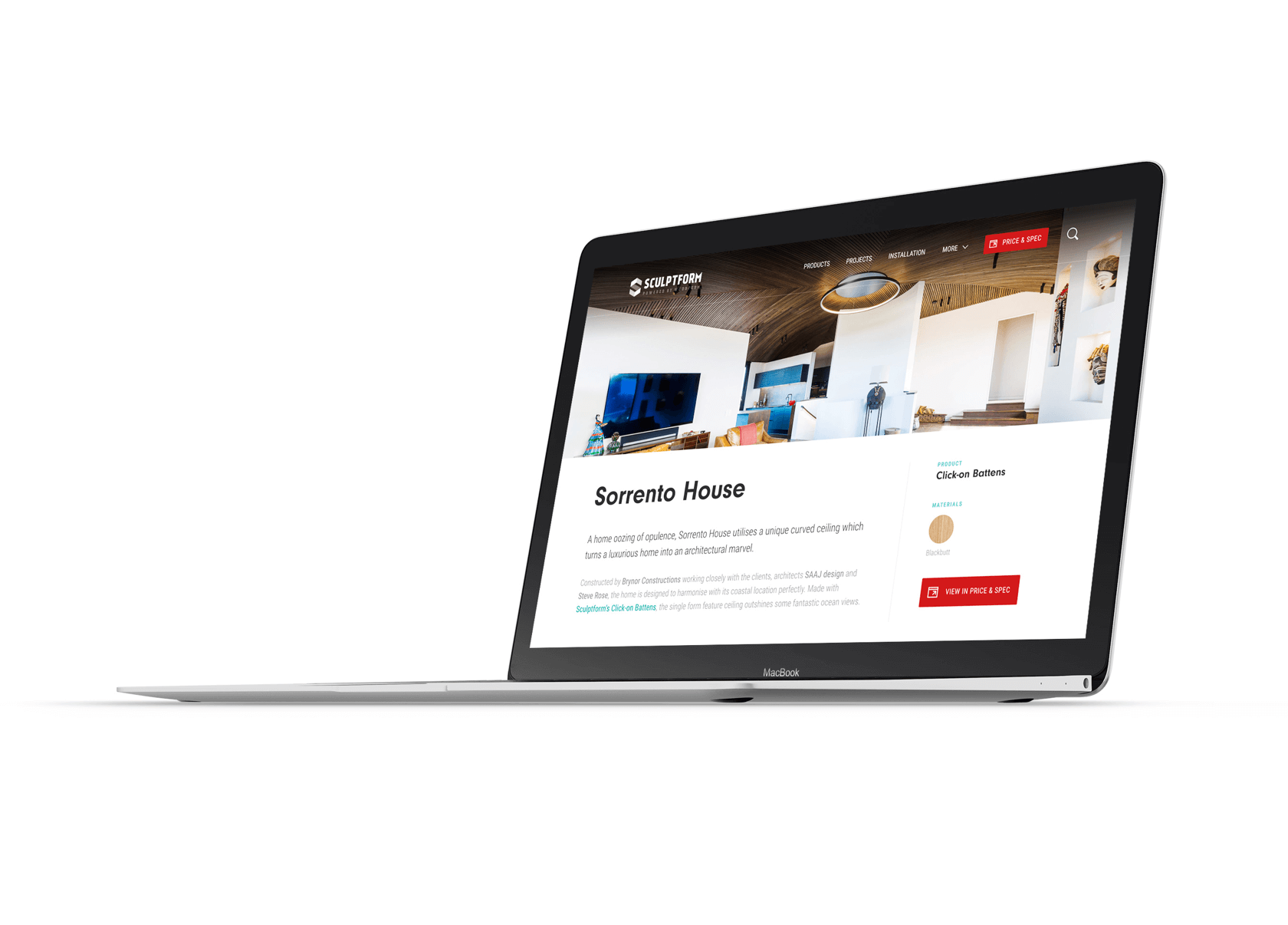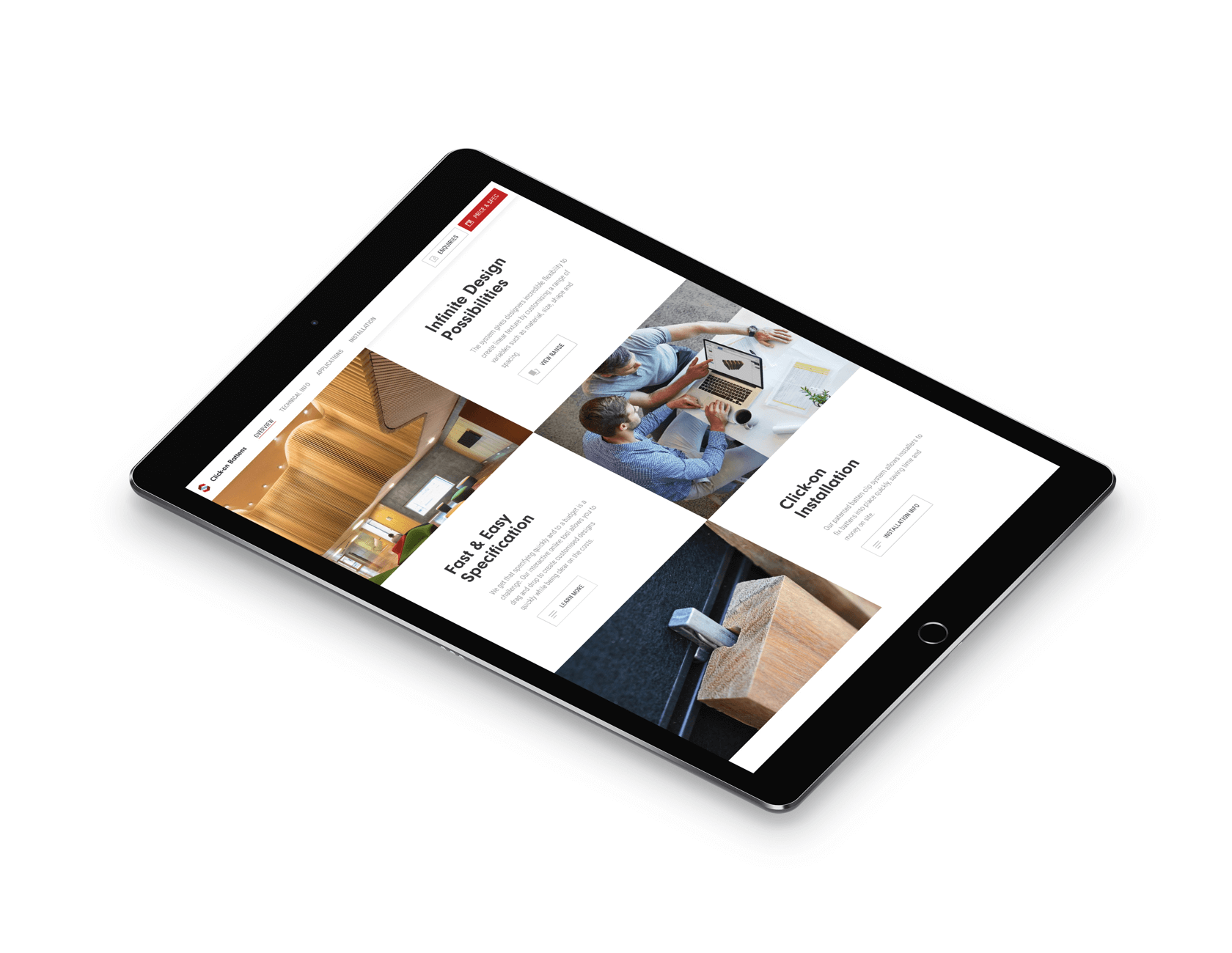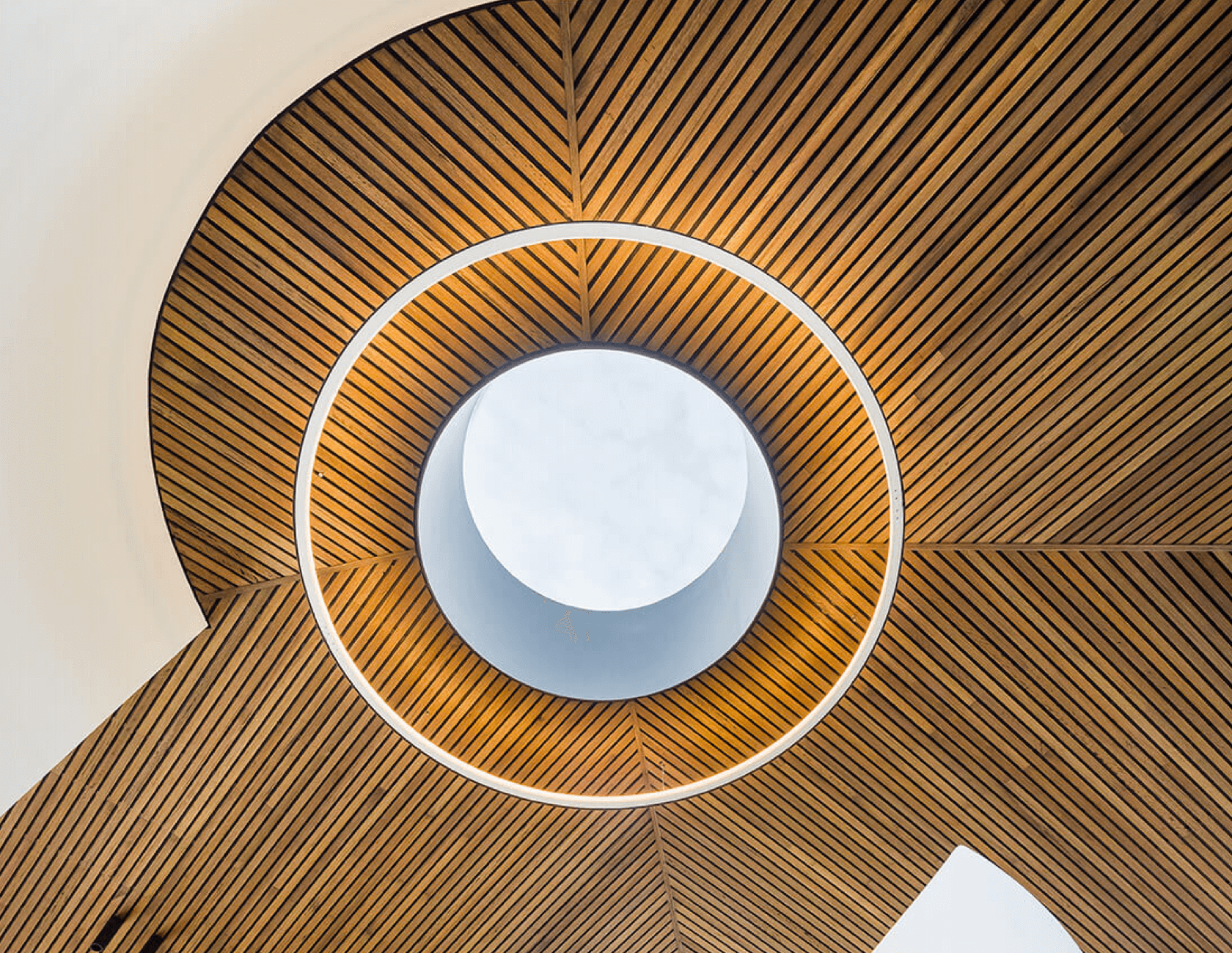 Today, the Sculptform site celebrates its products' originality and creative possibility. Technical information, applications, and installation details are all easily accessible via an anchored menu, with high quality photography front and center.
Architects on the hunt for design inspiration can now easily filter projects by product, material, application, sector, species, or finish.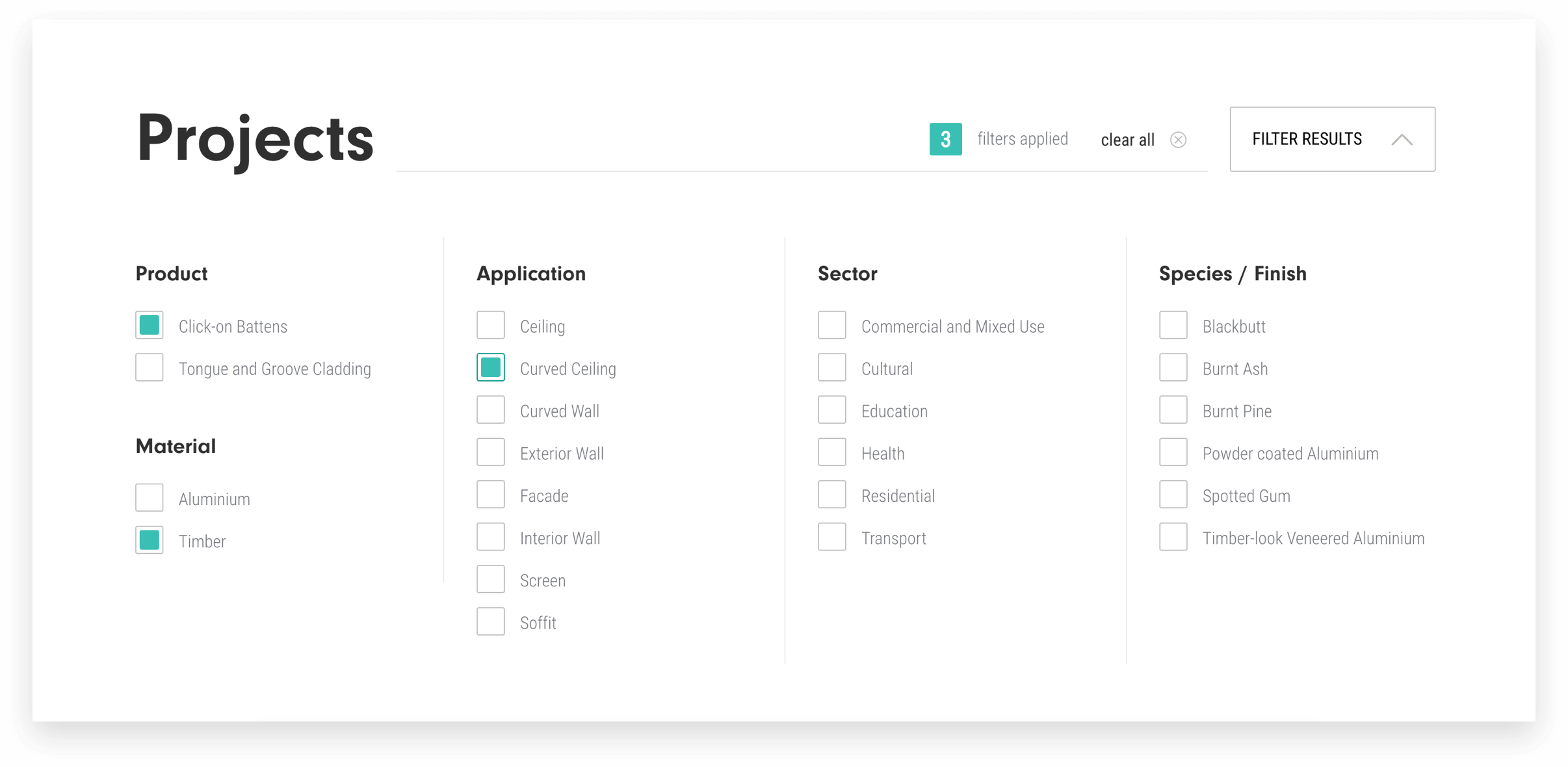 Architects looking for inspiration can use advanced filtering to browse through case studies.
Price & Spec App
A refreshed design for the Price & Spec tool, Sculptform's signature software, makes it a snap for architects and builders to specify quickly and on budget. Clear specifications allows them to accurately price designs and ensure they meet other key considerations like safety ratings and noise control.
More on this later...
Out of sight, front of mind
One thing you won't see on the site, but that was a major consideration for us, was how we approached the site's backend. Because Sculptform staff deal with complex information on the daily, from installation information to technical specifications, we put as much thought into the user experience for employees as we did prospective customers.
Worth a read
Sculptform is a known and respected thought leader in the architectural space—seriously, these guys know their stuff. We buffed up the blog to resemble an architect digest, each entry its own feature editorial.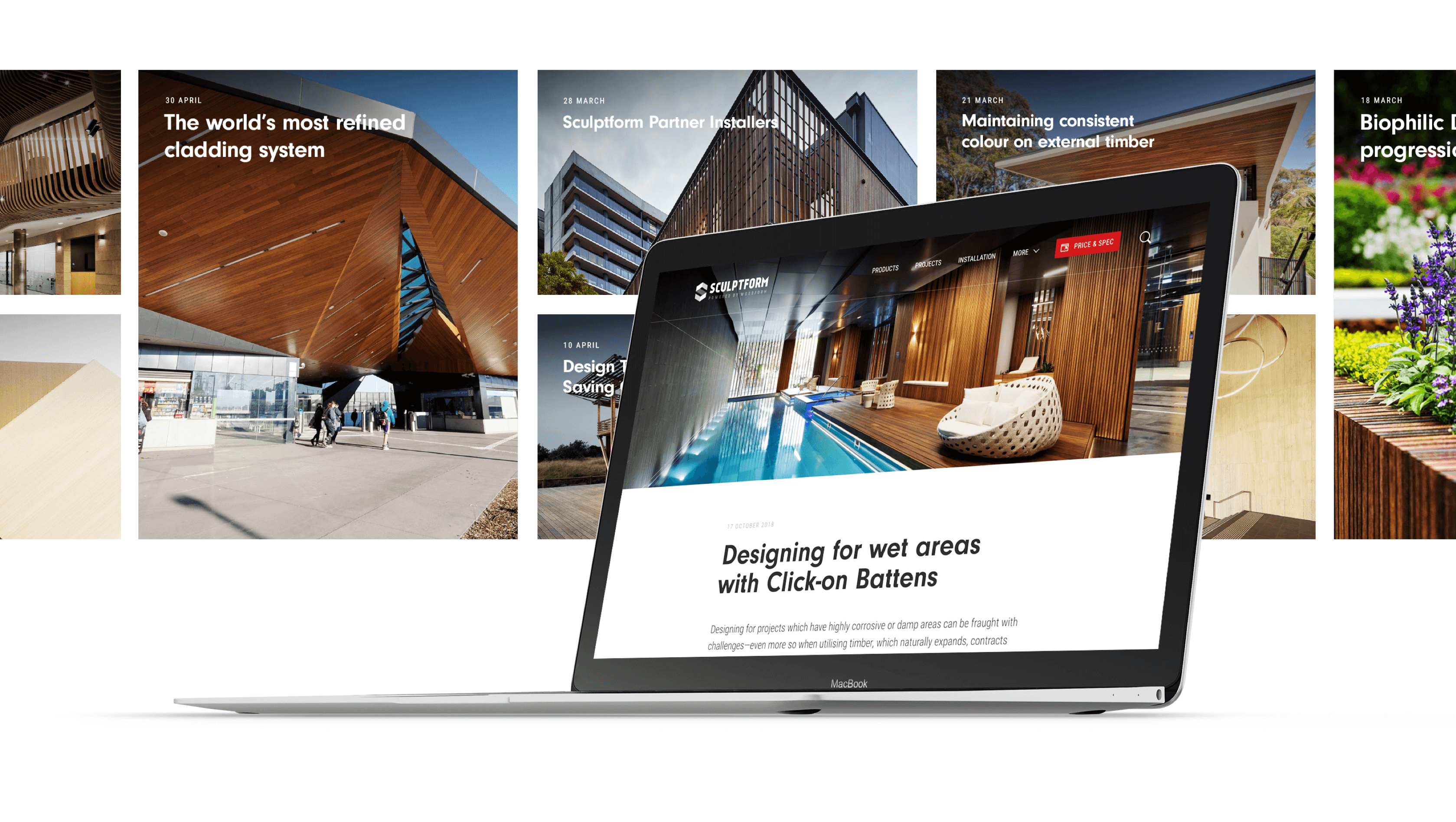 Finally, because Sculpform pride themselves on end-to-end service, they're particular about installation to ensure the product and the design are accurately brought to life. Incorporating an installers directory allows for quick filtering between certified installers, giving local businesses some much-appreciated visibility in front of an architectural audience.
We're chuffed with the outcome, and happy to hear the Sculptform crew liked us as much as we like them
Avenue were amazing in the design and build of our new website. They helped us mould our ideas and identified where our strengths lied as a business, to create an online experience tailored to our target audience. It even scratches some itches we didn't know we had.
David Cordwell
Marketing
Sculptform
Think we might be a good fit for your project?