Thanks!
We got your message and will be in touch as soon as possible.
Nice to meet you!
We'd love to hear more about you and your ideas.
A streamlined approach to payroll
Ascender is a company leading the charge on change in payroll and enterprise integration across Asia Pacific.
They use cutting-edge technology to deliver cost effective and configurable Human Capital Management solutions. We have created the user experience and interface for their new integrated payroll and e-learning system.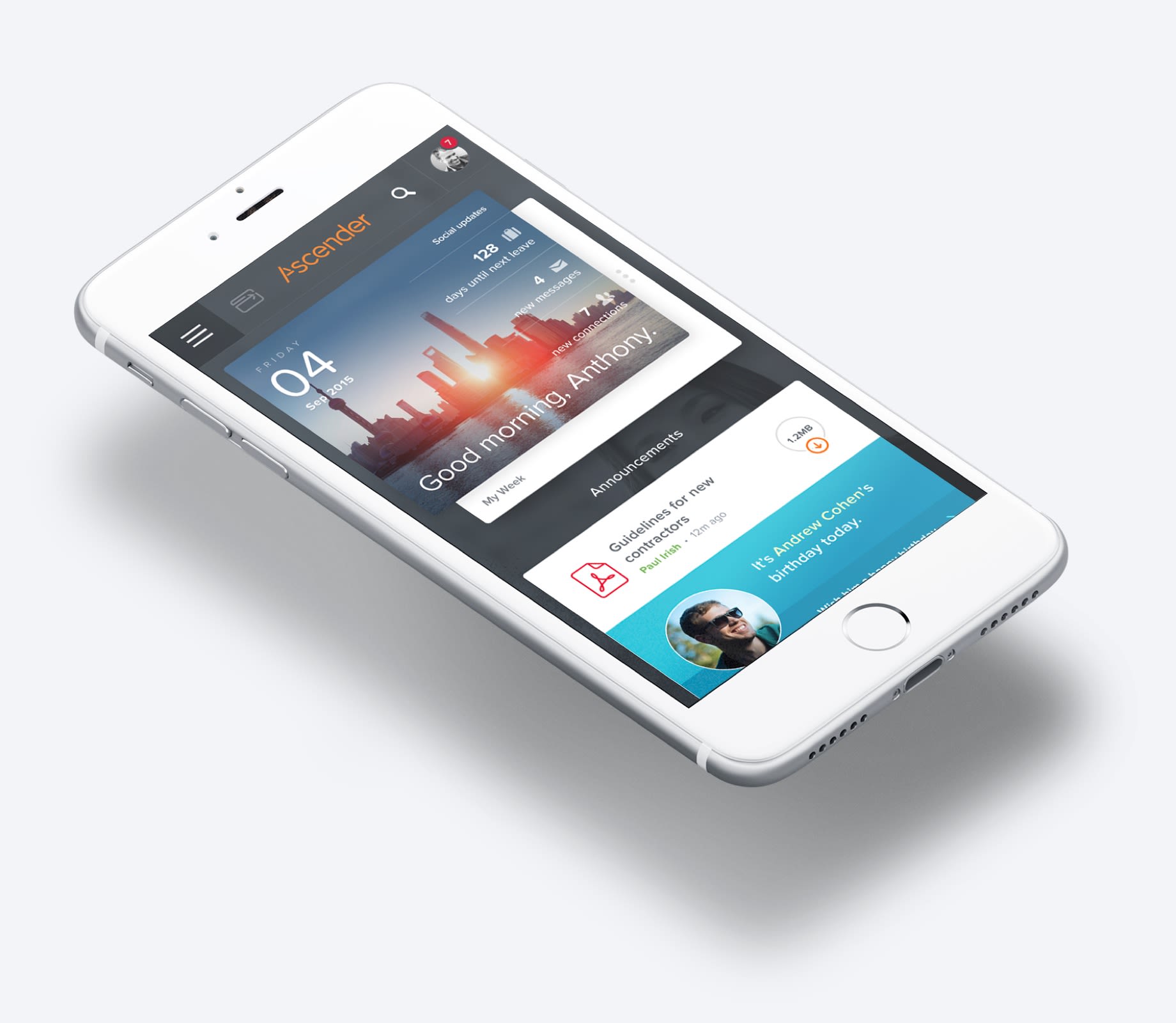 Dual Purpose Widget
A custom dual-purpose widget was created to allow staff to quickly switch between a "social updates" view and their weekly schedule.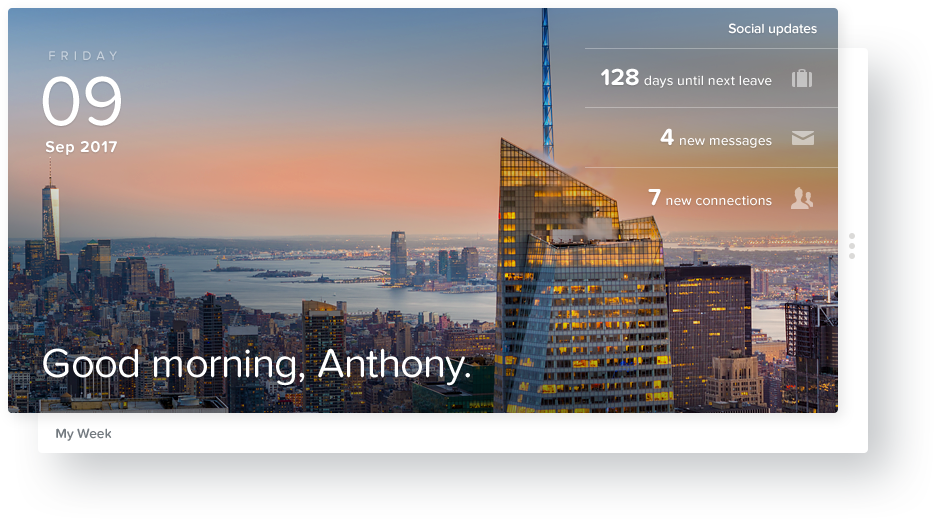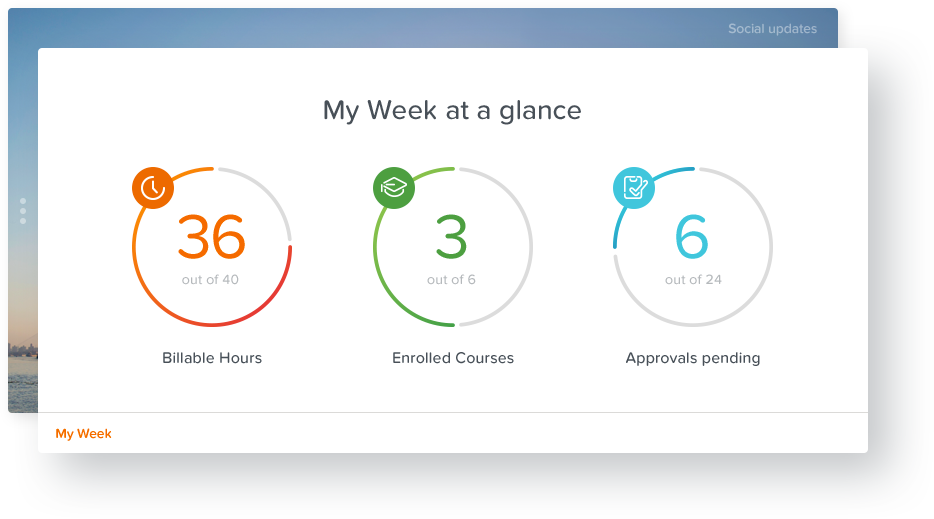 Flexible dashboard configurations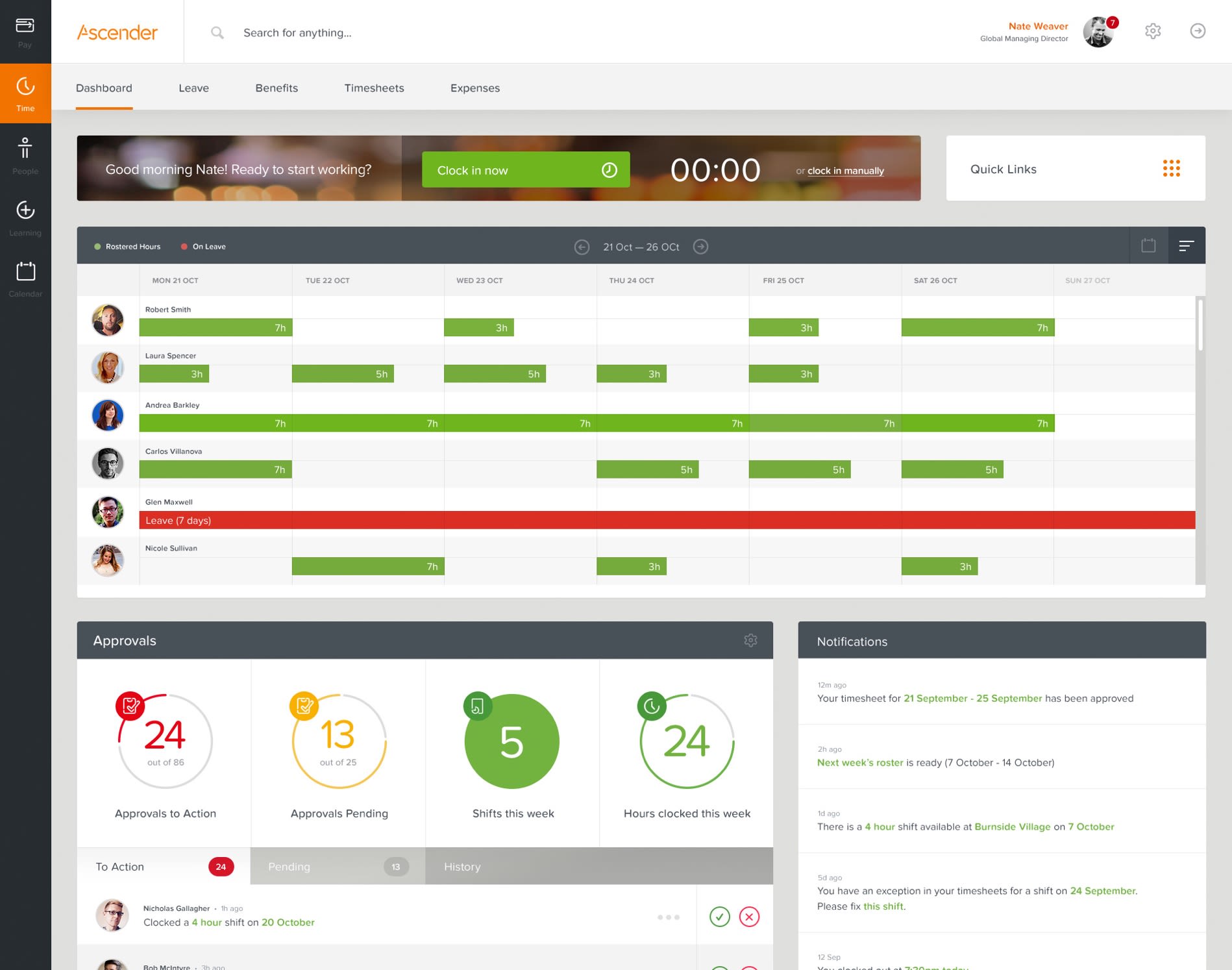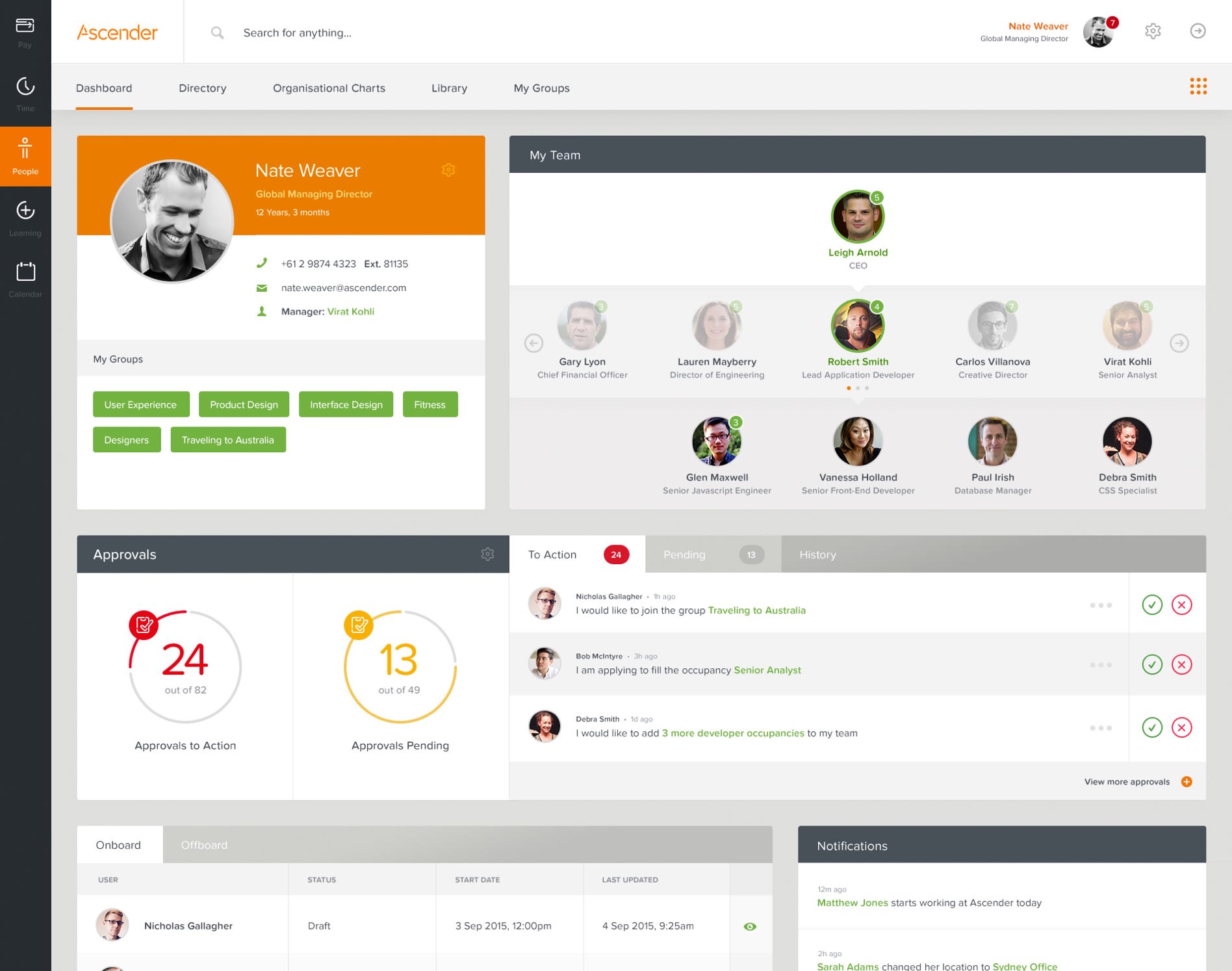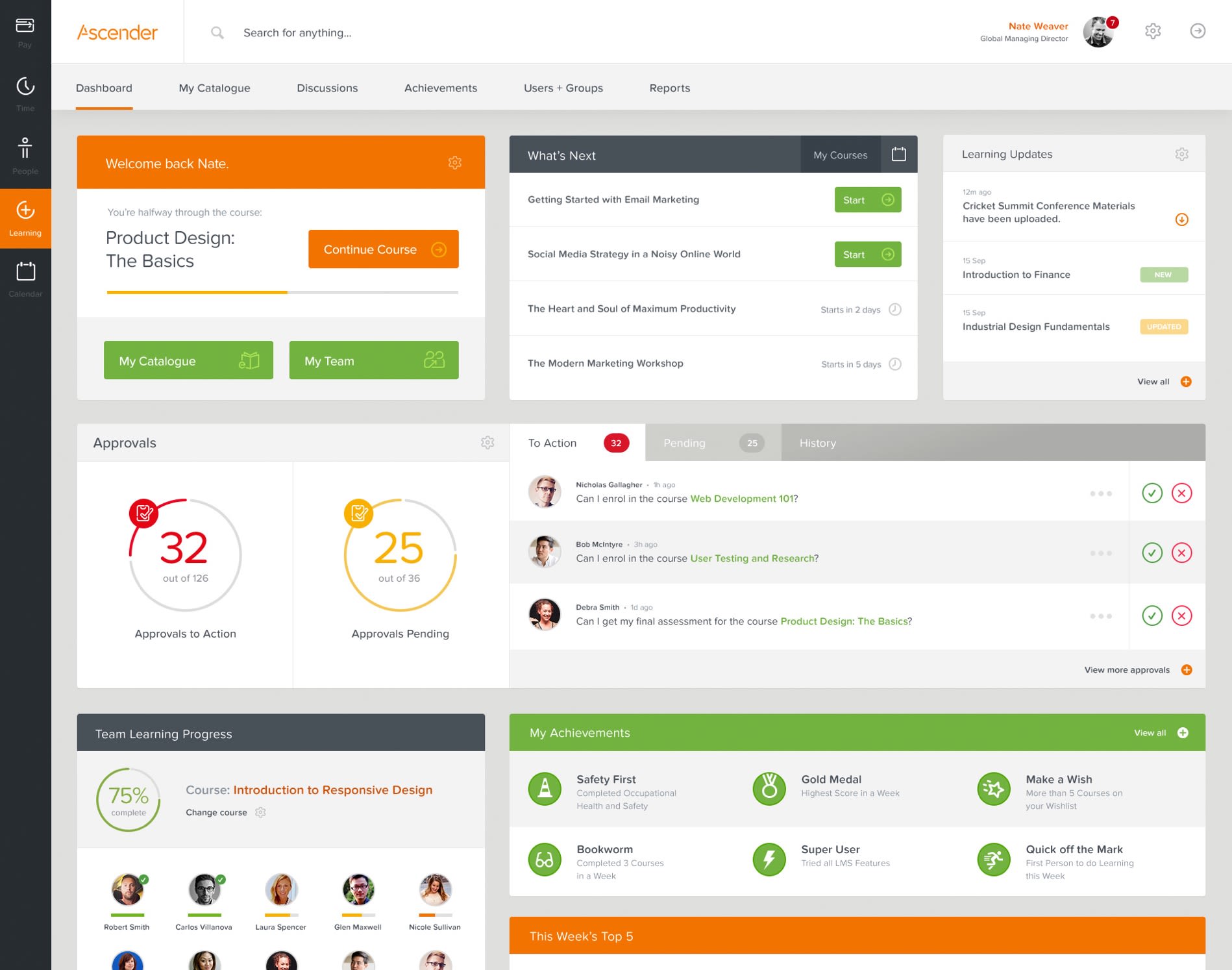 Think we might be a good fit for your project?