Thanks!
We got your message and will be in touch as soon as possible.
Nice to meet you!
We'd love to hear more about you and your ideas.

14 Jul 20
|
NEW SITE
OneFortyOne website
'Roundup' is the collection of key stuff we've either been reading, discussing or working on during the month at Avenue.
Working with the great brand strategy produced by our friends at Voice, we recently designed and developed the new OneFortyOne website, to help position the fibre company as an industry leader.
OneFortyOne was formed in 2012 following the acquisition of a 105-year lease of 80,000 hectares of plantation assets from the South Australian Government. It's a major player in the forestry and timber industry, with trans-Tasman operations that currently employ more than 400 people directly and approximately 1,000 people indirectly through their contractor workforce.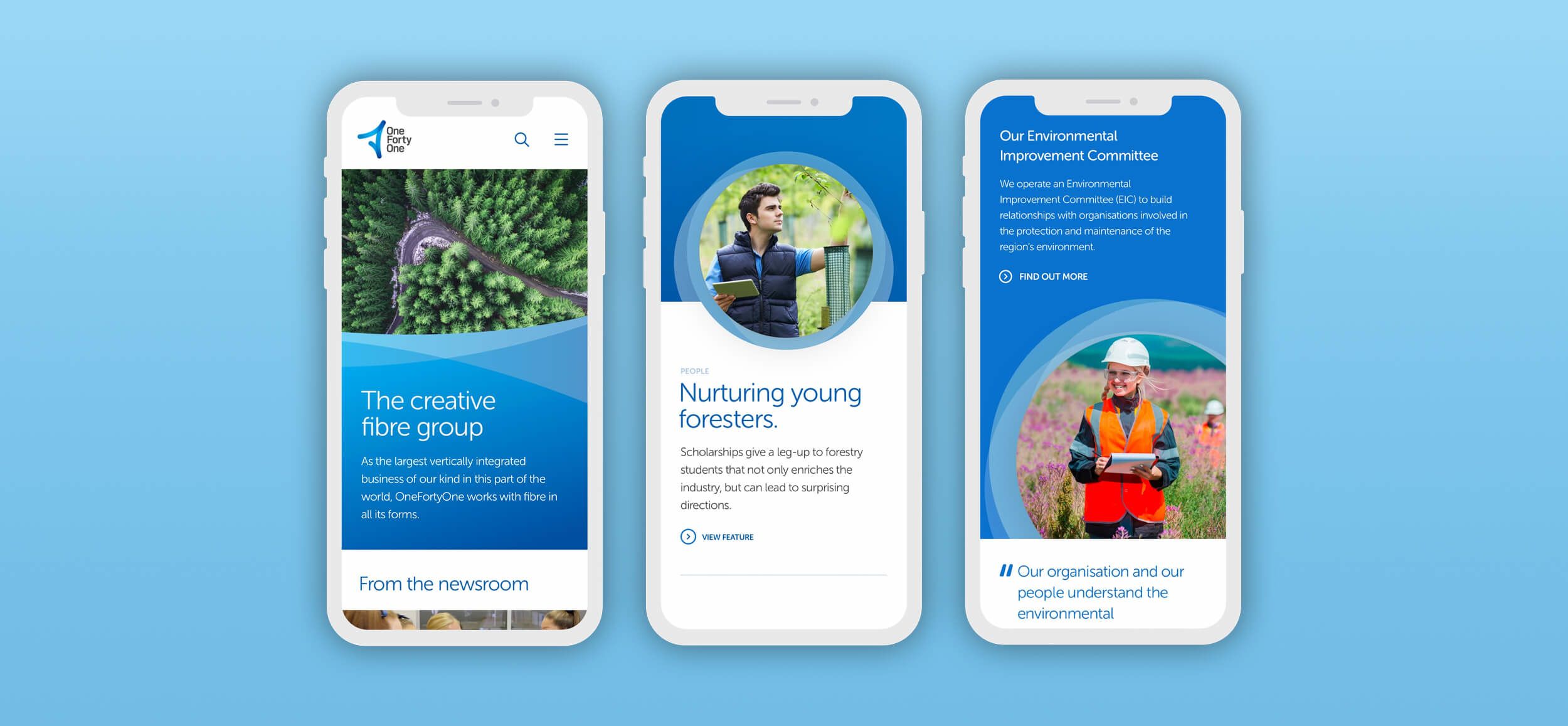 Think we might be a good fit for your project?