Thanks!
We got your message and will be in touch as soon as possible.
Nice to meet you!
We'd love to hear more about you and your ideas.
Online dating just got honest
Optdin is an innovative San Francisco based start-up that is disrupting online dating. It does this through securely analyzing a single source of truth – your spending habits – and uses this to find initial suitability by matching you with people who engage in similar things. It then promotes matched people moving rapidly to real-world, face-to-face encounters to discover if there is a spark.
We've worked closely with Optdin from the beginning, working on brand message & copywriting, through to website design & development, plus mobile application user interface design.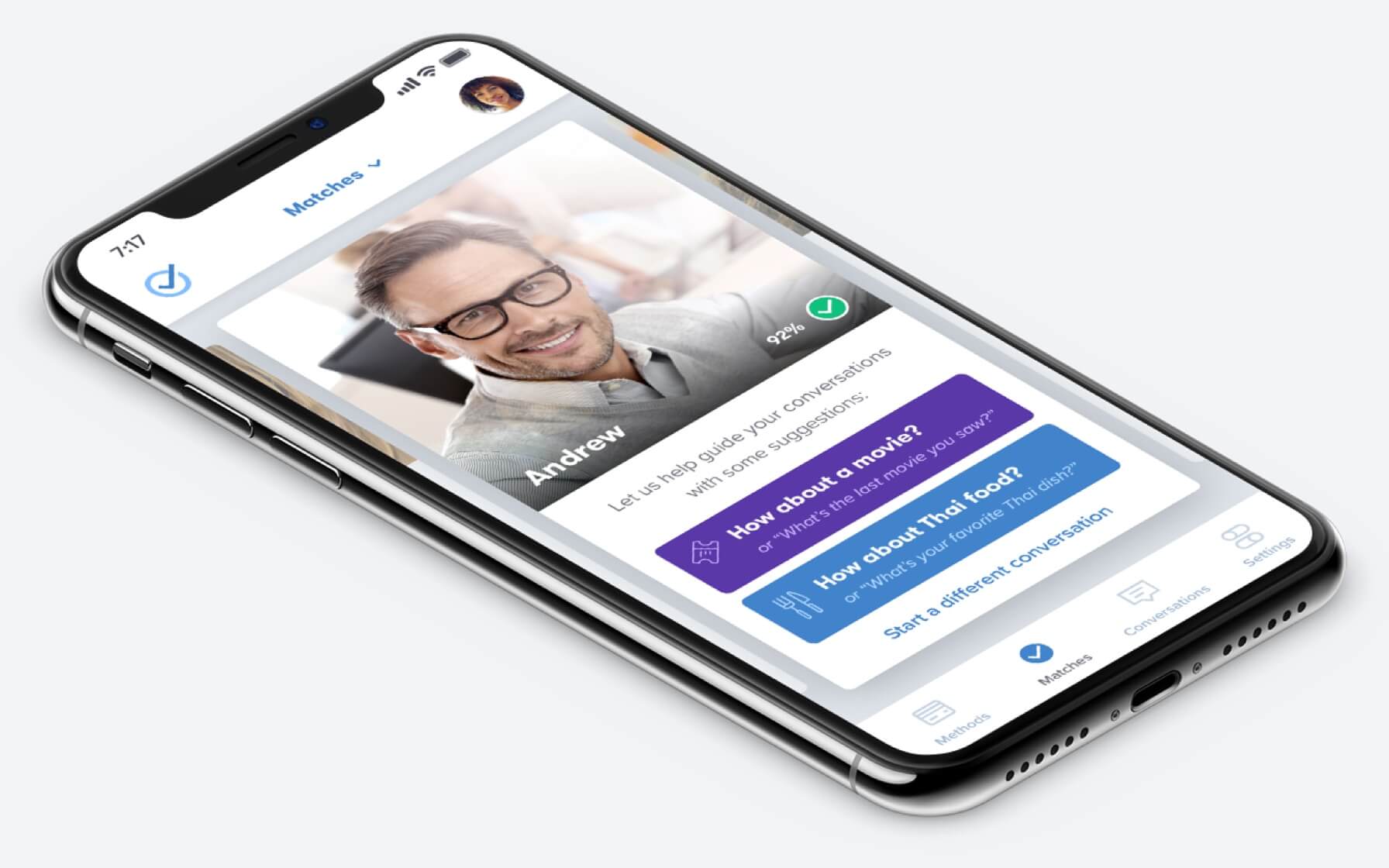 Invest in someone who spends like you.
Optdin analyses how you live to find truly compatible matches. Where you go, what you do, and how you spend you money all point to true, authentic characteristics of the real you.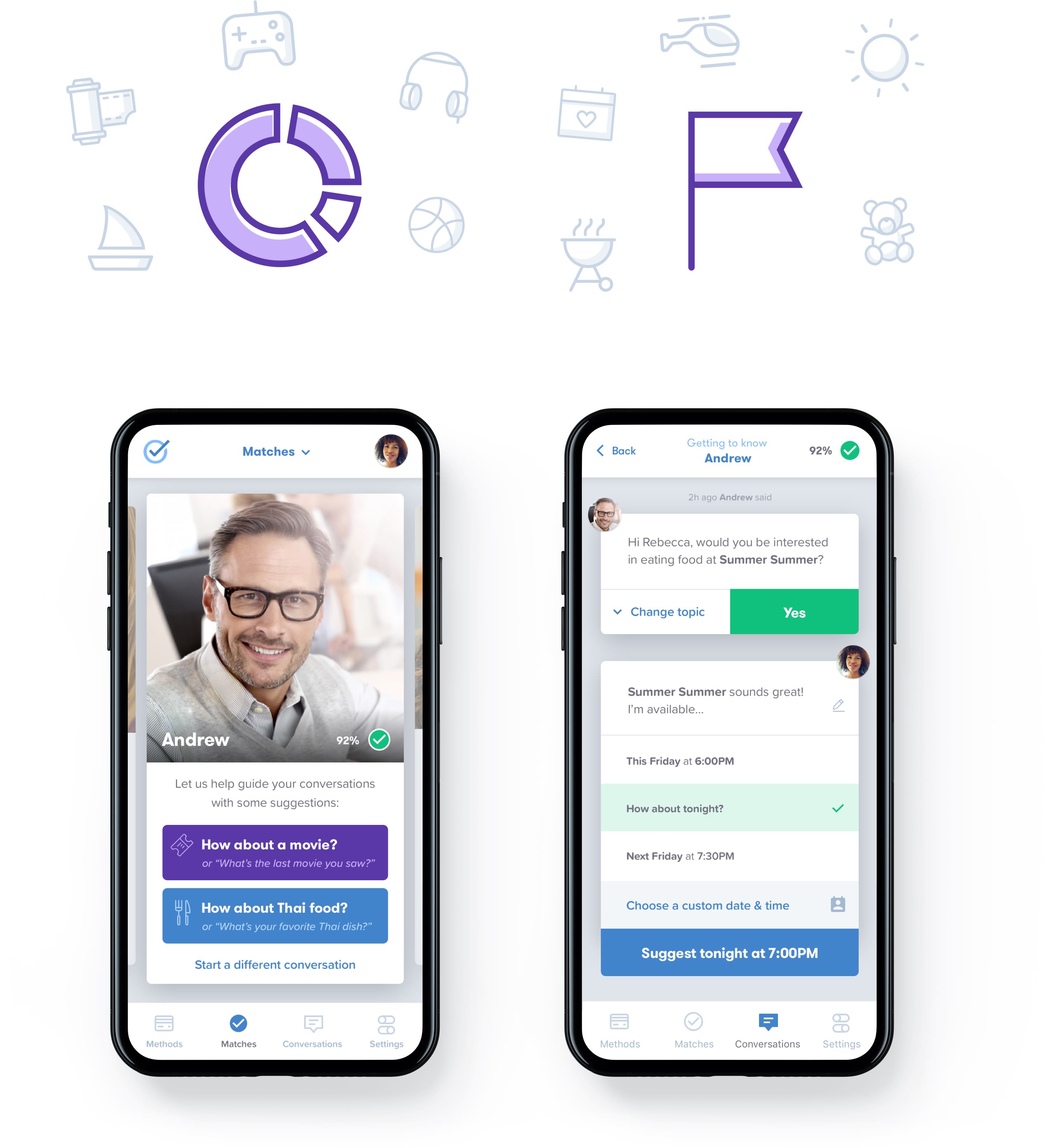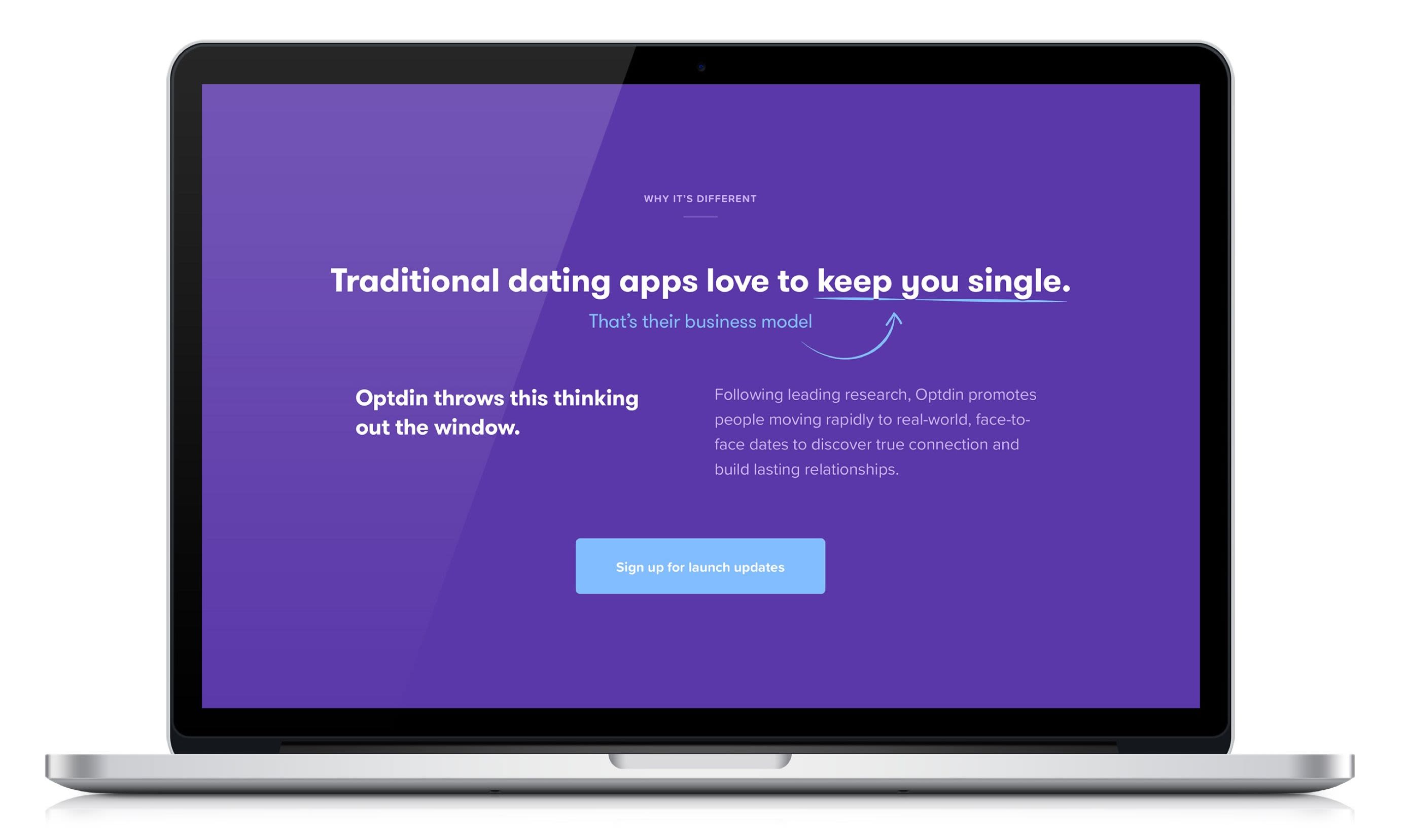 Optdin, and meet someone real through spending time.
Think we might be a good fit for your project?