Thanks!
We got your message and will be in touch as soon as possible.
Nice to meet you!
We'd love to hear more about you and your ideas.
Shaking up the dating scene.
Our crew has a soft spot (and a lot of respect) for startups. Starting from scratch isn't easy; it takes guts, perseverance, and a firm belief that your product or service solves a real problem in the right way.
The folks at Optdin, a San Francisco startup, had these qualities in spades. They also know a thing or two about dreaming big: their goal was to challenge the way traditional dating apps do business and shake up the scene. We were called on to develop a website that would clearly communicate this goal and have investors tripping over each other to cut a cheque.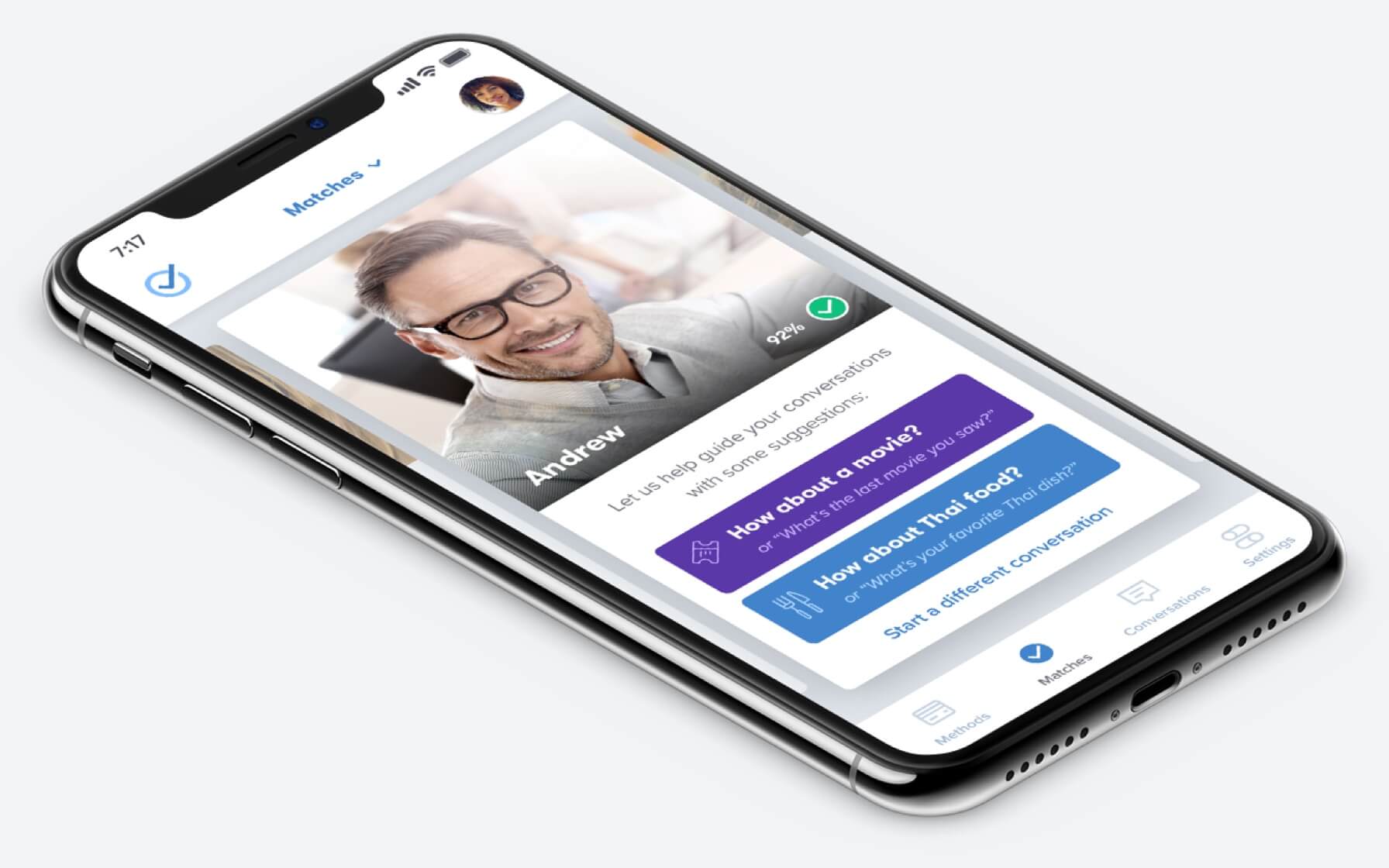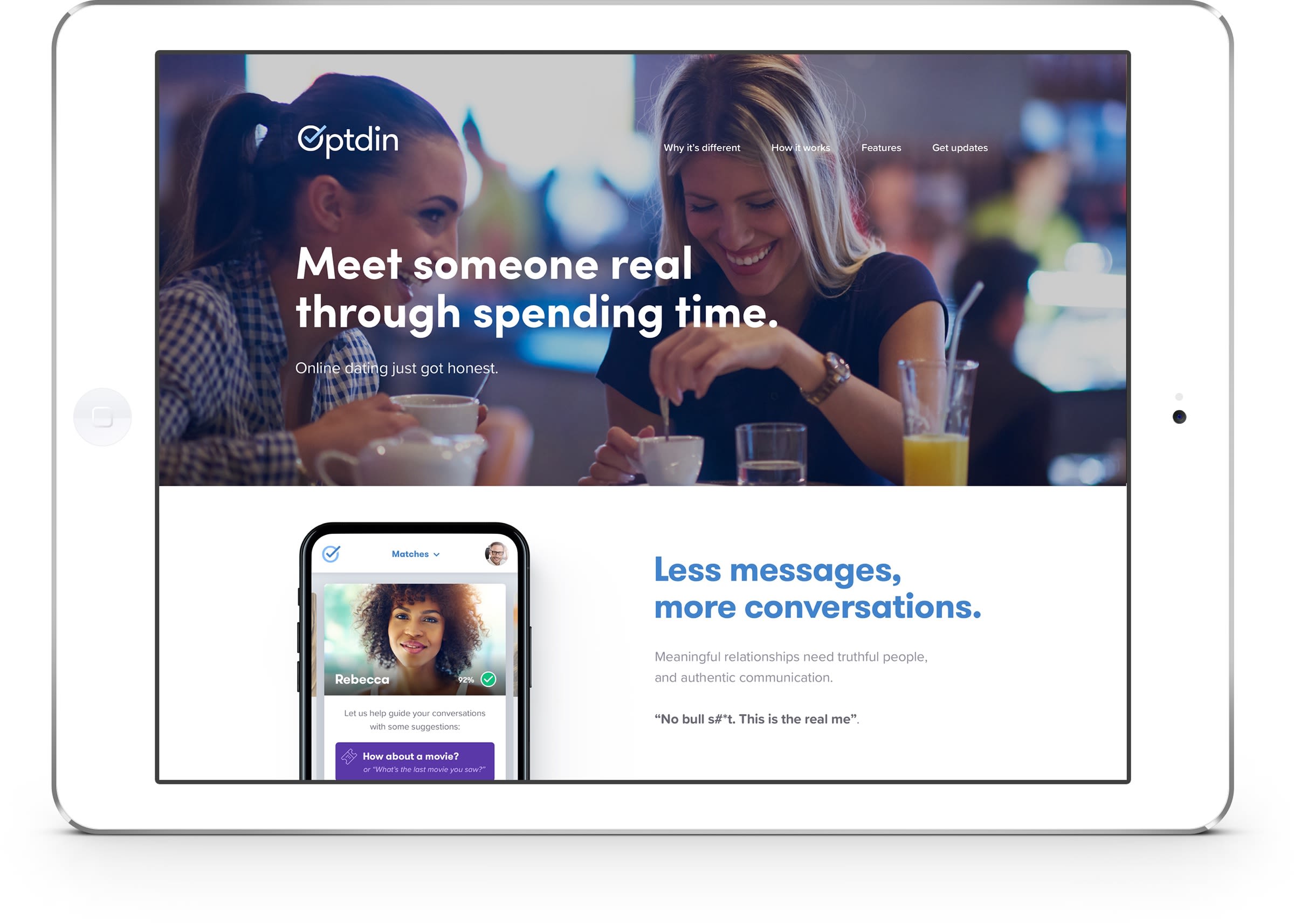 A new, honest approach.
The secret to this billion dollar business model—and the problem Optdin is setting out to solve—is that traditional dating apps are trying to keep you single. (Yes, you heard that right.)
Optdin reimagined the online dating experience in a few ways: by emphasising offline meetings over online conversations, and by assessing compatibility based on spending habits. Basically, Optdin wanted to help you spend time with people who spend money like you do.
Because asking for users to authorise access to financial information understandably sparks concerns around data security and privacy, Optdin knew they had to absolutely nail their investor pitch.
On top of a user-friendly design, we tightened up Optdin's brand messaging, refined typography, and made sure the user flow fit well within their audience's wants, needs, and expectations from a dating app.
Think we might be a good fit for your project?